• harvest • news • popcorn • popping ears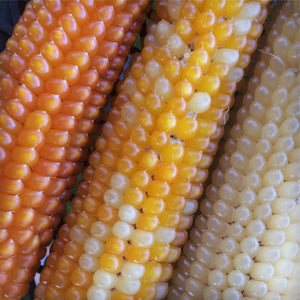 It's ALMOST here! #harvest2016, #fall2016 or as "Kernel Free Day" says #themostwonderfultimeoftheyear! We're literally days or even hours away. Popping Ears We planted our popcorn babies in May... and now at the end of September and the cusp of October, our popcorn babies are all grown up and almost ready for harvest.   We've done some preliminary handpicking of Popping Ears to see how this year's crop is looking. Early pickings reveal some pretty ears. We're pretty excited about how they turned out.    In addition to the yellow Popping Ears (far left in the picture) we had last year,...
---
• farm fresh • harvest • news • popcorn • popping ears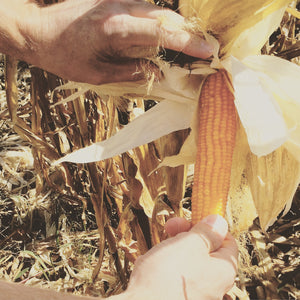 It's been about a week since our Kickstarter campaign ended. We may have fallen short of our funding goal, but we're so grateful to use it as a learning experience and a chance to connect with 34 cool people in the process. THANK YOU, for your support.   That said, we're still full steam ahead to bring Popping Ears to market this fall. We're counting down the days til we can pick popcorn (roughly 14 to go!)!   After harvest, just give us a week or two to sort and start packaging them. Popping Ears should be available in our...
---
• farm fresh • growing season • irrigation • popcorn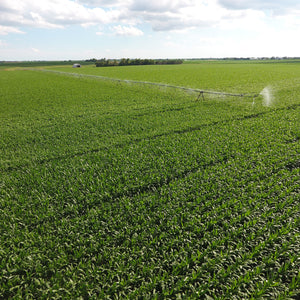 Happy 4th of July weekend!  I hope you and your family have a chance to celebrate our great country and appreciate the unique freedoms we are afforded.  Thanks to all who have served to protect our rights!  Now, on to popcorn... The weather has officially turned.  April and May's cool, wet days have been replaced with a hot and dry June - 90's to 100's in the middle of the month.  The heat is good for the crops and they have really grown.  The lack of rain however, isn't good.  We've been irrigating to provide the crops with water.  A...
---
• growing season • know your grower • planting • popcorn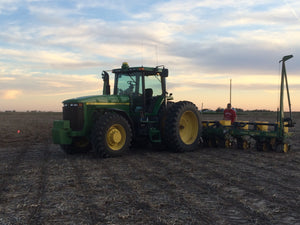 So, the CEO/CFO/Marketing Director finally forced me to write my first blog post.  So far, I've been able to come up with excuses like planting, field work, yard work, chasing kids, changing oil on the flux capacitor, etc.  Last night we had around 3 inches of rain at the farm...no excuses were going to work this time.  I've never written a blog post before so here goes nothing....be kind! It's pretty exciting to get into the field after winter. We don't have a heated shop yet, so working on equipment can be cold!  Once March and April rolled around, area...
---
• farm fresh • kids • popcorn • recipes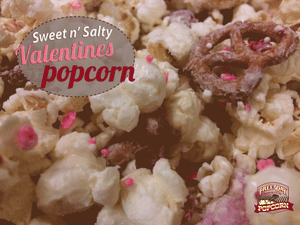 My girls LOVE LOVE LOVE Valentine's Day! Most every time our oldest draws a picture, it has hearts all over it. Just this past weekend, the girls redecorated the house with pink, red and purple foam hearts stickers ALL OVER EVERYTHING. There were hearts on the walls, hearts on the doors, hearts on the cabinets, hearts on their step stools, hearts on the chairs, hearts on the appliances, hearts on the windows, even hearts on their baby sister. They were so proud of their accomplishment and didn't understand why mommy wanted to cry. You wouldn't believe how impossibly well foam...