• farm fresh • farm update • harvest • popcorn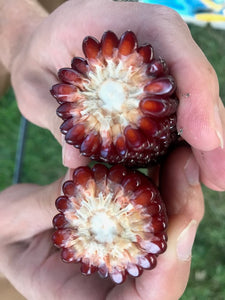 The thankful receiver bears a plentiful harvest. ~ William Blake Things have slowed down a bit here on the farm. We're done irrigating the popcorn for the year. The kernels are now fully mature and full of starch. We're servicing combines and rigging up new (to us!) equipment, while counting down to the "most wonderful time of the year" - HARVEST.Though the ears of popcorn are fully mature, they're not quite ready for harvest. In order for popcorn to pop, the kernels need to be at the correct moisture: 13.5%. Too wet, it won't fully expand. Too dry, there will...
---
• farm fresh • gluten free • growing season • know your grower • non-gmo • popcorn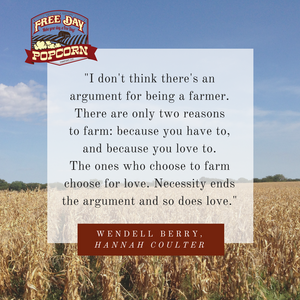 ---
• farm fresh • know your grower • popcorn • recipes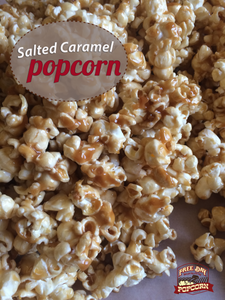 HAPPY NATIONAL CARAMEL POPCORN DAY!! A whole day set aside for caramel popcorn?! Sign me up! Since we have some new followers on our blog, I thought I'd re-share one of our all time favorite and most requested recipes. I found the original recipe on  Cookies & Cups blog and modified it a bit to fit my family's taste. We prefer popcorn with a light coating, so you can still taste the farm fresh popcorn and not just a bunch of sugar. This is melt in your mouth good. #makeyourday  Salted Caramel Popcorn Makes about 40 cups of caramel corn ...
---
• farm fresh • harvest • news • popcorn • popping ears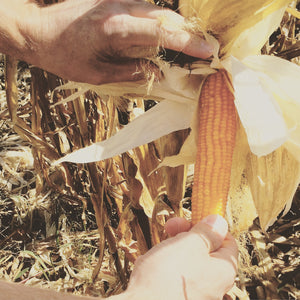 It's been about a week since our Kickstarter campaign ended. We may have fallen short of our funding goal, but we're so grateful to use it as a learning experience and a chance to connect with 34 cool people in the process. THANK YOU, for your support.   That said, we're still full steam ahead to bring Popping Ears to market this fall. We're counting down the days til we can pick popcorn (roughly 14 to go!)!   After harvest, just give us a week or two to sort and start packaging them. Popping Ears should be available in our...
---
• farm fresh • growing season • irrigation • popcorn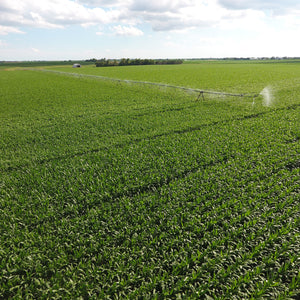 Happy 4th of July weekend!  I hope you and your family have a chance to celebrate our great country and appreciate the unique freedoms we are afforded.  Thanks to all who have served to protect our rights!  Now, on to popcorn... The weather has officially turned.  April and May's cool, wet days have been replaced with a hot and dry June - 90's to 100's in the middle of the month.  The heat is good for the crops and they have really grown.  The lack of rain however, isn't good.  We've been irrigating to provide the crops with water.  A...