• farm fresh • gluten free • growing season • know your grower • non-gmo • popcorn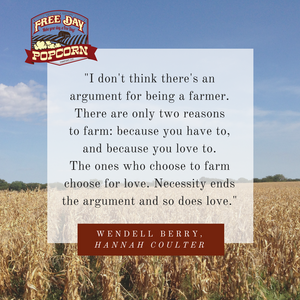 ---
• growing season • know your grower • non-gmo • popcorn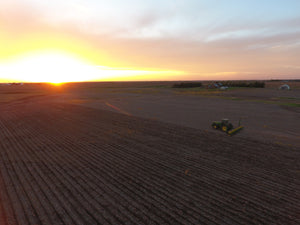 Planting season is here again! Well, it's been here a few weeks already…Most farmers in the area are close to finishing up their corn and some are finished with beans. We planted our popcorn (3 varieties this year!) on Monday April, 24.
---
• farm fresh • know your grower • popcorn • recipes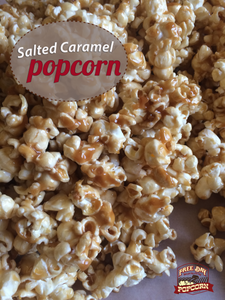 HAPPY NATIONAL CARAMEL POPCORN DAY!! A whole day set aside for caramel popcorn?! Sign me up! Since we have some new followers on our blog, I thought I'd re-share one of our all time favorite and most requested recipes. I found the original recipe on  Cookies & Cups blog and modified it a bit to fit my family's taste. We prefer popcorn with a light coating, so you can still taste the farm fresh popcorn and not just a bunch of sugar. This is melt in your mouth good. #makeyourday  Salted Caramel Popcorn Makes about 40 cups of caramel corn ...
---
• growing season • know your grower • planting • popcorn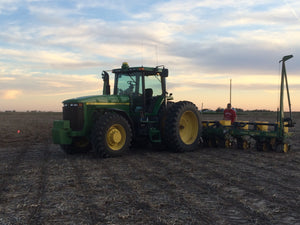 So, the CEO/CFO/Marketing Director finally forced me to write my first blog post.  So far, I've been able to come up with excuses like planting, field work, yard work, chasing kids, changing oil on the flux capacitor, etc.  Last night we had around 3 inches of rain at the farm...no excuses were going to work this time.  I've never written a blog post before so here goes nothing....be kind! It's pretty exciting to get into the field after winter. We don't have a heated shop yet, so working on equipment can be cold!  Once March and April rolled around, area...
---
• farm fresh • gluten free • know your grower • non-gmo • popcorn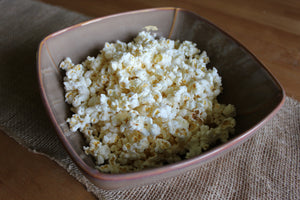 One of the advantages of choosing farm fresh popcorn is the ability to know the people that grew it for you, when they grew it, and the conditions in which they grew it. We'd love to share the journey with you about the popcorn growing process, and this will be our place to do it. Along the way, we hope to share tasty recipes and give you a little look into our family life. Pull up a seat, pop some Free Day Popcorn and join us. Thanks for 'popping' by!