• farm fresh • farm update • harvest • popcorn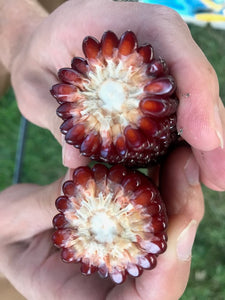 The thankful receiver bears a plentiful harvest. ~ William Blake Things have slowed down a bit here on the farm. We're done irrigating the popcorn for the year. The kernels are now fully mature and full of starch. We're servicing combines and rigging up new (to us!) equipment, while counting down to the "most wonderful time of the year" - HARVEST.Though the ears of popcorn are fully mature, they're not quite ready for harvest. In order for popcorn to pop, the kernels need to be at the correct moisture: 13.5%. Too wet, it won't fully expand. Too dry, there will...
---
• harvest • news • popcorn • popping ears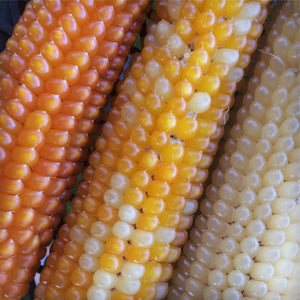 It's ALMOST here! #harvest2016, #fall2016 or as "Kernel Free Day" says #themostwonderfultimeoftheyear! We're literally days or even hours away. Popping Ears We planted our popcorn babies in May... and now at the end of September and the cusp of October, our popcorn babies are all grown up and almost ready for harvest.   We've done some preliminary handpicking of Popping Ears to see how this year's crop is looking. Early pickings reveal some pretty ears. We're pretty excited about how they turned out.    In addition to the yellow Popping Ears (far left in the picture) we had last year,...
---
• farm fresh • harvest • news • popcorn • popping ears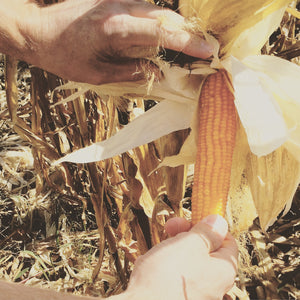 It's been about a week since our Kickstarter campaign ended. We may have fallen short of our funding goal, but we're so grateful to use it as a learning experience and a chance to connect with 34 cool people in the process. THANK YOU, for your support.   That said, we're still full steam ahead to bring Popping Ears to market this fall. We're counting down the days til we can pick popcorn (roughly 14 to go!)!   After harvest, just give us a week or two to sort and start packaging them. Popping Ears should be available in our...